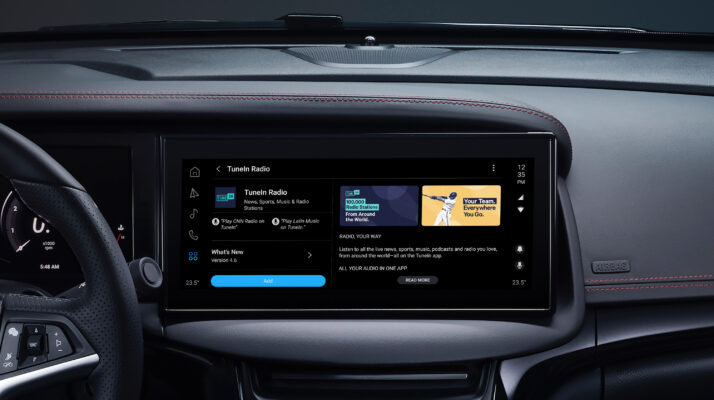 TuneIn and Harman team up to create custom app for drivers – RadioToday
TuneIn announced a new automotive collaboration with HARMAN International focused on connected technologies for the automotive, consumer and business markets.
HARMAN, a wholly-owned subsidiary of Samsung Electronics Co., Ltd., and TuneIn will create a pre-integrated implementation of the TuneIn app, bringing live sports, news, music, podcasts and radio to the HARMAN Ignite store.

The shop is a connected vehicle platform that enables automakers to develop, manage and operate their own in-car app store.
Automakers can leverage the HARMAN Ignite Store digital ecosystem to enable drivers to download a TuneIn app suitable for the in-car environment.
Albert Jordan, HARMAN Ignite Store Vice President at HARMAN International, said: "Consumers expect safe and compelling connected multimedia experiences when they are in the car.
"By working with TuneIn, a leader in audio streaming services, we are delivering cutting-edge multimedia services tailored to the automotive industry. "
"TuneIn is thrilled to partner with HARMAN to provide a unique and personalized audio experience for drivers.
"This collaboration allows TuneIn and TuneIn Premium listeners to access personalized live and on-demand content in their cars, providing a smoother and more integrated experience. "
The scalable platform can be customized and added to the automaker's development cycle, allowing manufacturers to benefit from faster time to market and gain the ability to tailor on-board offerings to meet specific customer needs. clients.
Drivers will receive a free trial subscription to TuneIn Premium and personalized content from the dashboard app.